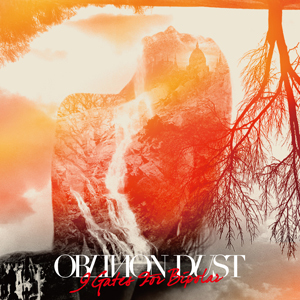 9 Gates For Bipolar
6th Album
DISC 1
1.

Gateway

2.

Tune

3.

Sail Away feat.土屋アンナ

4.

Syndrome

5.

All I Need

6.

Devil's Game

7.

Ghost That Bleeds

8.

In My Rainy Field

9.

Sink The God

10.

Baby,It'S All Good
"9 Gates For Bipolar"will be released on April 11, 2012!!
Catalog No.: UPCH-20277 / Price including tax: 3,150 yen / Price excluding tax: 3,000 yen
OBLIVION DUST will transfer to UNIVERSAL MUSIC!
The long-waited 6th new album "9 Gates For Bipolar" will be released soon!
The new album contains 10 songs including "Tune" (Internet-only single released after 3 years from the last one) and "Sail Away featuring Anna Tsuchiya" (she has a close relationship with OBLIVION DUST).
[Tracks] Gateway, Sail Away feat. Anna Tsuchiya, All I Need, Ghost That Bleeds, and more.
[9 Gates For Bipolar Special Site]